A New Life
There are few things in life more beautiful than welcoming a child into the world. Celebrate this happy and wondrous occasion with a basket of flowers from Prince George Florists! Whether welcoming a new boy or a new girl, we have many arrangements perfect for this special occasion. Come and see us today to see everything we have in flowers for newborns.
We also have arrangements available in the Hospital Gift Shop. See their website for more details.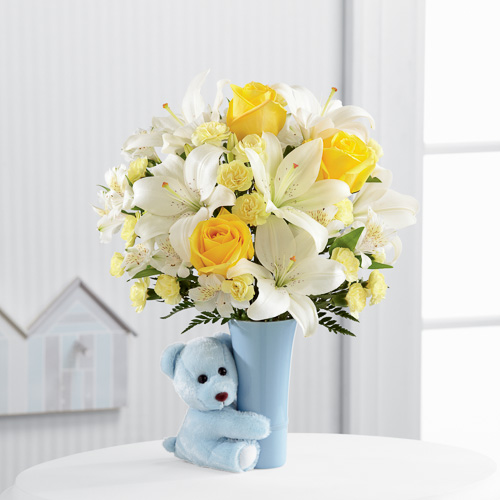 Ideas
How do you celebrate the arrival of a new little person?